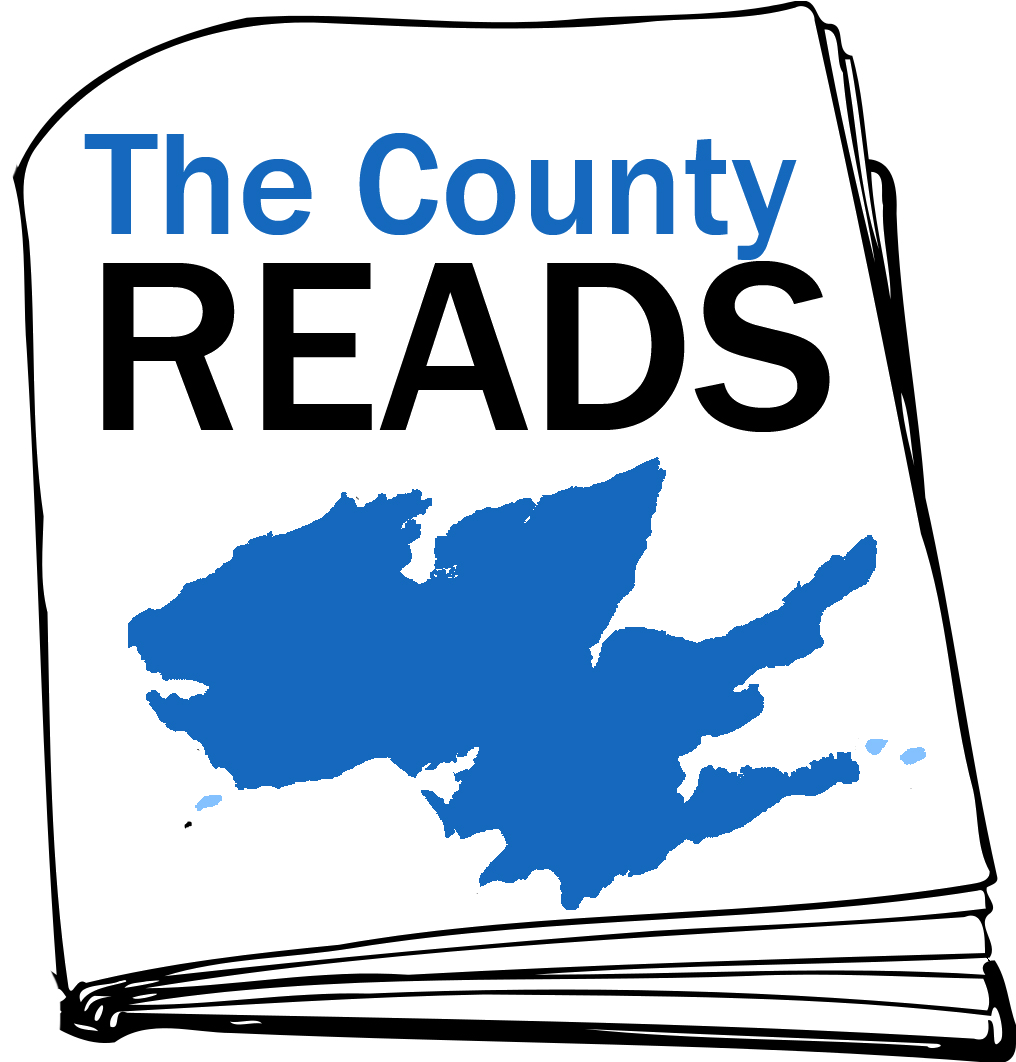 The County Reads 2018
Save the Date!
---
Mark your calendar for Thursday, April 19, 7–9 PM, for the 9th Annual County Reads, this year being held in the Waring Room at the Waring House. The debate will be moderated by County author Ken Murray. Cheer on five County residents as they champion their chosen Canadian books. After a spirited debate, spectators may vote for their favourite while enjoying a glass of wine and refreshments. The winner will be announced with great fanfare at the evening's finale.
---
Prince Edward County Author & Publisher Spotlight
Thursday, April 19 7 P.M. Waring Hall
---
All Prince Edward County Authors and Publishers are invited to apply to have a table at the County Reads. Before the debate, and during intermission, attendees will be encouraged to visit the tables and find out more about your work. It is an opportunity for you to spread the word about what you do and to sell your books if you would like.
Space is limited. If interest in tables exceeds available space, the County Reads Committee will select authors and publishers. We will notify you as to the status of your application.
Application deadline: March 10, 2018.
---
Apply now
---
2017 The County Reads, Hosted by Ken Murray
The ever popular County Reads debate will take place upstairs at Books & Company in the Lipson Room. Hear five local residents champion their chosen books and vote for your favourite! Refreshments served. Tickets are available at Books & Company or at the door.
The books and presenters are:
Etta and Otto and Russell and James by Emma Hooper presented by Monica Alyea
The Witches of New York by Ami McKay presented by Dawn Ayer
A Fine Balance by Rohinton Mistry presented by John Burns
A Disappearance in Damascus by Deborah Campbell presented by Lenny Epstein
Water for Elephants by Sara Gruen presented by Bill McMahon