Psst…are you ready for March Break? Don't worry, we are! Across the PEC Library system, local library staff members are excited to host awesome events as well as something fun at every branch all March Break long from Monday, March 13th through to Saturday, March 18th!
Your March Breakers are sure to LOL and be mystified by our kick-off event. On Monday, March 13th, the husband and wife comedy team of Brent and Sarah will entertain us with their Comedy Magic Show. Toronto-based magicians Brent and Sarah first met aboard a Disney Cruise Line where they thrilled hundreds of families with their big personalities and magical talents. Their lively, interactive event starts at 5:00 pm sharp at the Picton branch. We're calling it "Dinner and a Show" because everyone is invited to stay for pizza after the show. All are welcome and it's free!
Week-long Theatre and Film Camps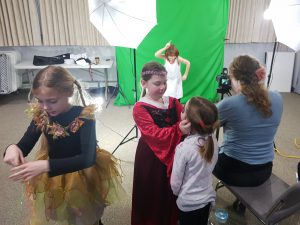 If you have kids who are six years of age or older, we've designed a camp just for them! Starting Tuesday, March 14th and running through to Saturday, March 18th, we're hosting a camp packed full of theatre, improv and filmmaking opportunities.
PEC Library's Theatre and Film Camps will take place in two locations and at two different times so you can choose the one that's most convenient for your family. One camp will happen at the Wellington branch from 10:00 am to noon all March Break week and the other will run from 2:00 to 4:00 pm at the Picton branch. Because space is limited, pre-registration is required. You can call Tracy at (613) 399-2023 or send her e-mail at register@peclibrary.org to reserve your spot today.
On Saturday, March 18th at 2:00 pm, we'll unveil our films at the first-ever Makerspace Film Festival. The Picton branch of the PEC Library will roll out the red carpet to celebrate the awesome work of talented local kids and everyone is welcome to watch the films and vote for your favourite feature.
Feathered Friends
During March Break, Prince Edward Point Bird Observatory will run two consecutive programs. "Feathers and Feeders" will look at birdseed, investigate what birds and other animals eat it and provide materials and instruction for making a pinecone bird feeder to take home. The second program "Finding Feathered Friends" invites participants to discover backyard birds in the County, where to look for them, how to identify them and explore adaptations and diversity through examinations of bones and bits. These programs will take place at every branch of the library. To find out when a program will happen at a library branch near you, drop in and pick up the schedule or visit us online at peclibrary.org/kids.
Bring out the gang for Goodtime music!
Have you heard about Grampa's Goodtime Gang? Well, get ready for a goodtime event! Members of one of the County's favourite bands, Grampa's Goodtime Gang, will perform at the Musical Instrument Lending Library (MILL) in the Milford branch on Tuesday, March 14th at 11:00 am. We'll also have a musical craft to make and take home. Everyone is welcome to what's sure to be nothing short of a good time for the whole family!
All this and Puppets too!
On Wednesday, March 15th at the Picton branch kids can get creative, messy and design their very own papier-mâché puppet head from 10:00 am to 1:00 pm. As well, on Thursday, March 16th we'll create hand-stitched puppets at the Wellington branch. You can either make a body for your papier-mâché puppet head or just sew your own puppet from scratch. Everyone is welcome to join us from 1:00 to 4:00 pm.
For a complete schedule of March Break events at the PEC Library branches please visit peclibrary.org/kids. You can also look up the Prince Edward County Library Kids' Space on Facebook, or drop by your local branch and pick up a printed calendar. And, in addition to all these March Break programs, don't forget that all six branches are awesome places to hang out anytime. You can pick up a great read, borrow a DVD, or meet a friend. Everyone is welcome!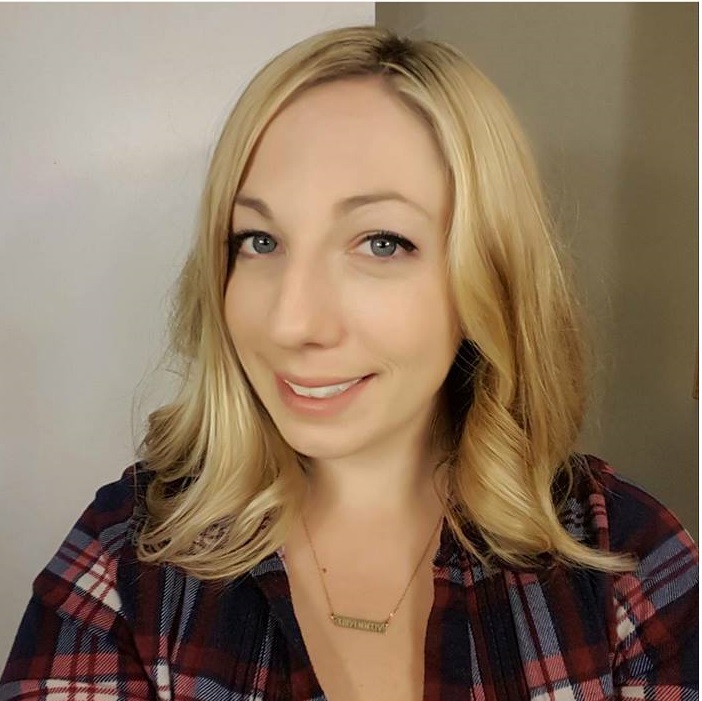 Whitney Shantz is the Youth Services Coordinator for the Prince Edward County Public Library & Archives. She loves making silly faces, singing silly songs, and most of all, telling silly stories to both the children who use the Library, and her own son.